Crack hash windows online. Cracking Windows 10 Password: Methods and Prevention 2019-02-25
Crack hash windows online
Rating: 6,5/10

1772

reviews
How to Crack LM and NTLM Hash: CudaHashcat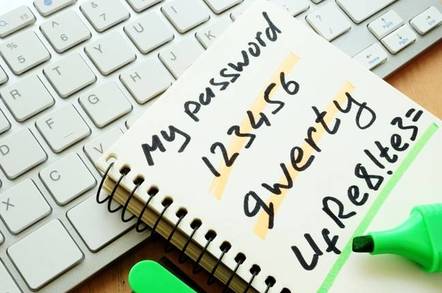 The problem of storing passwords has already been solved. If the connection between the browser and the server is insecure, a man-in-the-middle can modify the JavaScript code as it is downloaded to remove the hashing functionality and get the user's password. You are responsible for your users' security. If you have a large hashdump, chances are even cracking 5% of the hashes will result in a victory, which may get you admin access. An attacker can build lookup tables for common usernames and use them to crack username-salted hashes. If you are worried about the computational burden, but still want to use key stretching in a web application, consider running the key stretching algorithm in the user's browser with JavaScript.
Next
Decrypt
A brute-force attack tries every possible combination of characters up to a given length. The salt does not need to be secret. At no point is the plain-text unencrypted password ever written to the hard drive. Clearly, simply hashing the password does not meet our needs for security. If a token doesn't expire, it can be forever used to break into the user's account.
Next
Secure Salted Password Hashing
If all possible plaintexts are tested and no match is found, the plaintext is not found. But to be on the safer side, a 16+ character password is recommended. Don't hard-code a key into the source code, generate it randomly when the application is installed. Malicious hackers will use any passwords they find to try to login to a user's account on a different website, hoping they used the same password on both websites. The purpose of password hashing in the context of a website is not to protect the website from being breached, but to protect the passwords if a breach does occur. And I again reiterate, the method shown here is only for informational purposes.
Next
HashClipper – The Fastest Online NTLM Hash Cracker
Install it with the default options. If not, the user is told they entered invalid login credentials. Last but not the least, upgrading to Windows 10 is also one way even if it seems little bizarre. In this method the password is converted into hash using the step-by-step method shown below. They are trusting you with their security.
Next
Decrypt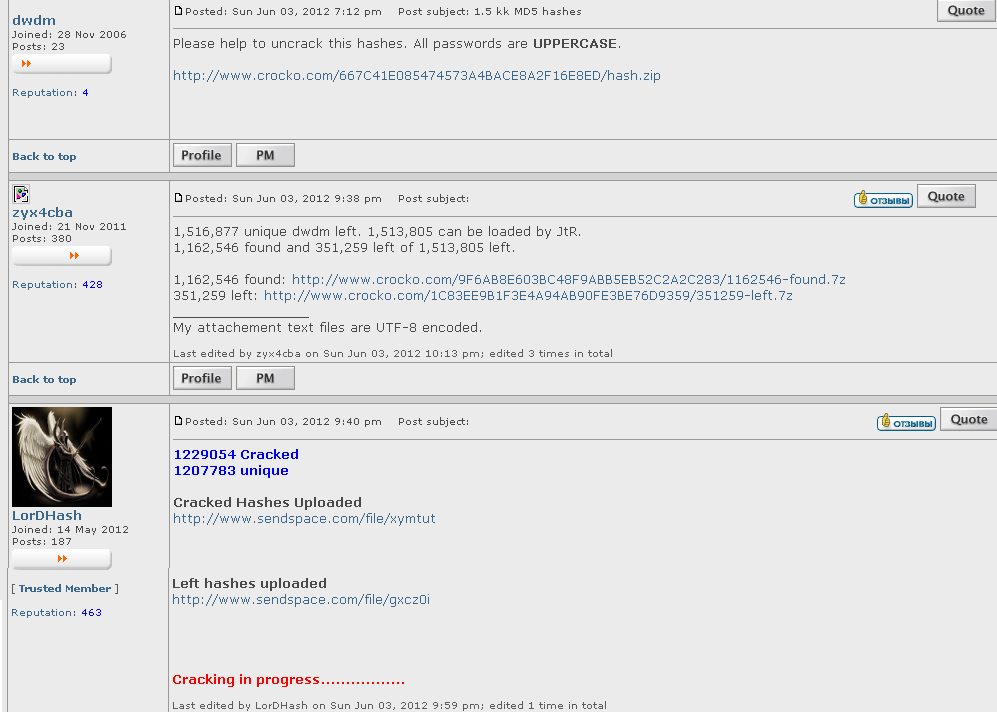 But RainbowCrack for windows is cake to run. We can prevent these attacks by randomizing each hash, so that when the same password is hashed twice, the hashes are not the same. Short Salt If the salt is too short, an attacker can build a lookup table for every possible salt. The following subsections explain how the basics can be augmented to make the hashes even harder to crack. They just have to apply the salt to each password guess before they hash it. The most important aspect of a user account system is how user passwords are protected. But if your reason for doing so is to make the hash computation slower, read the section below about key stretching first.
Next
NTLM Cracker Page
Why can't I just append the password to the secret key? We also applied intelligent word mangling brute force hybrid to our wordlists to make them much more effective. It is the employer's responsibility to ensure all developers are adequately trained in secure application development. Personally I typically use it with the -w flag to dump passwords in clear text. Suppose an attacker wants to break into an on-line system that rate limits authentication attempts to one attempt per second. If the hash is present in the database, the password can be recovered in a fraction of a second. Then, search for matching with the dumped hash. Even experienced developers must be educated in security in order to write secure applications.
Next
Secure Salted Password Hashing
I fought it for as long as I could : I don't suspect I'm be that lucky out of the gate next time, but it was a great 1st experience. If the salt is hard-coded into a popular product, lookup tables and rainbow tables can be built for that salt, to make it easier to crack hashes generated by the product. This function is used for a lot of different applications and is based on cryptographic function , with few differencies. Using Encryption Second line of defense is using encryption. It crack hashes with rainbow tables. First, the attacker creates a lookup table that maps each password hash from the compromised user account database to a list of users who had that hash. The best way to protect passwords is to employ salted password hashing.
Next
How to crack Windows Passwords
To authenticate a user, this website will accept a hash from the browser and check if that hash exactly matches the one in the database. With this page, I hope to explain not only the correct way to do it, but why it should be done that way. A brute force attack is where the program will cycle through every possible character combination until it has found a match. If you use a key stretching hash in a web application, be aware that you will need extra computational resources to process large volumes of authentication requests, and that key stretching may make it easier to run a Denial of Service DoS attack on your website. This seems more secure than just hashing on the server, since the users' passwords are never sent to the server, but it's not.
Next
cyclopelabs.com
Don't re-use the one that was used to hash their old password. Collision attacks are a sign that it may be more likely for a string other than the user's password to have the same hash. Simply download the run the binary with at least administrator account privileges. The hash appears, as shown below: Press Ctrl+X, Y, Enter to save the file. How should I allow users to reset their password when they forget it? This is ineffective because if two users have the same password, they'll still have the same hash.
Next
Ntlm Decrypt & Encrypt Online
However, it has been done, and has been. Clever attackers will eventually find ways to compromise the keys, so it is important that hashes are still protected by salt and key stretching. Making Password Cracking Harder: Slow Hash Functions Salt ensures that attackers can't use specialized attacks like lookup tables and rainbow tables to crack large collections of hashes quickly, but it doesn't prevent them from running dictionary or brute-force attacks on each hash individually. Next, we'll look at a technique called salting, which makes it impossible to use lookup tables and rainbow tables to crack a hash. Using any biometric method of login is one more way to thwart such attacks.
Next