Remove excel password protect workbook. Remove Sheet & Workbook Protection in Excel without Password 2019-04-08
Remove excel password protect workbook
Rating: 9,7/10

1594

reviews
Remove Sheet & Workbook Protection in Excel without Password
The best way, however, is to step through the entire Security section on your document, so let me show you how to do that. Setting different types of passwords Before we even start discussing how to remove passwords, we need to understand the different types of passwords, as the removal approach will vary for each type. Here comes an handy Excel plug-in called Excel Password Remover utility which can remove the password protection from Excel workbooks and spreadsheets. If you do enter a password, make sure that you choose a password that is easy to remember. The Protect Workbook option in the Info menu also indicates that the workbook's structure is protected. Understand the conditions under which you can do this. For example, if you're using Passware Excel Key, you'll first have to click Remove a password before you can select a file.
Next
Removing / cracking Excel passwords with VBA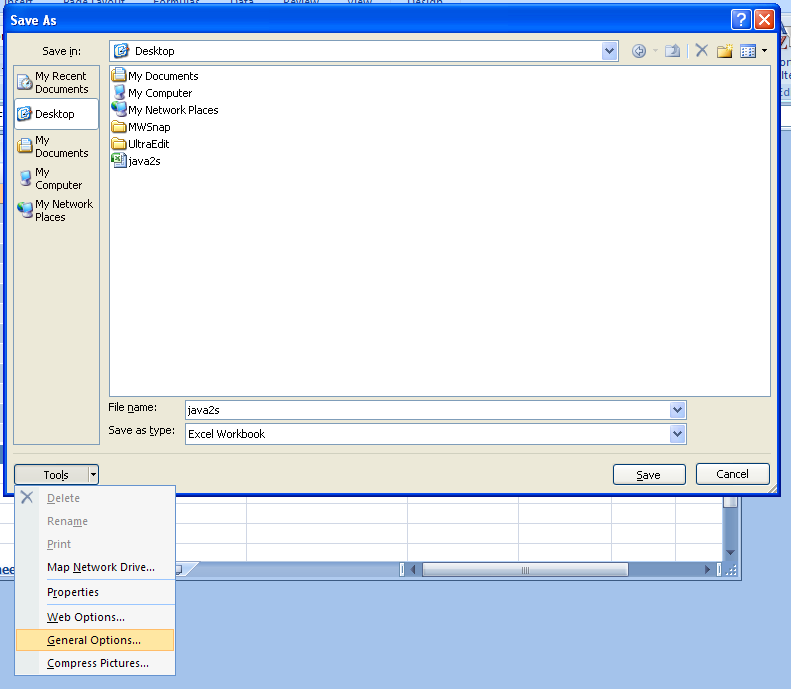 Click on the Open button, navigate to the path to the password protected Excel file with. However, at some stage, you might need to know how to unpassword protect an Excel file so other people can have access. If excel workbook is also protected with modify password, you will be asked to enter it when opening excel workbook. Recover passwords for Microsoft Word, Excel, Access, Outlook, Project, Money, PowerPoint, Visio, Publisher and OneNote. There will be two new menu options under Tools, called Unprotect Sheet and Unprotect Workbook. I'm not reimbursed by TechRepublic for my time or expertise when helping readers, nor do I ask for a fee from readers I help.
Next
How to Open a Password Protected Excel File (with Pictures)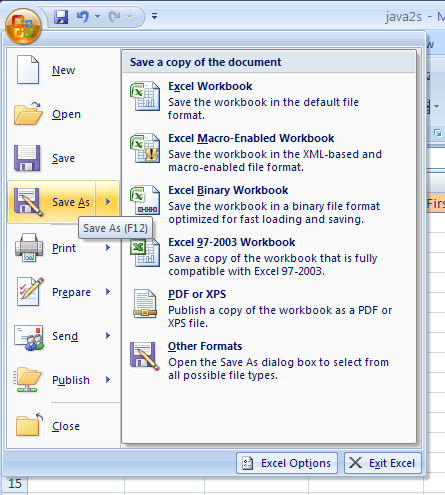 Save this edited xml file and replace it with old xml file in zip files. If you want to open the file in Excel for Mac, ask the Windows-based author to adjust the password length. You don't need a password to open Excel this way -- you only it when you double-click on a protected file. Since writing this article we have received many, many requests for help from people needing to remove the passwords from their spreadsheets. Join our weekly newsletter to build up your confidence and capabilities in solving everyday technology problemss. Since the password can't be removed from the Excel file, you'll need to use a paid program to find the password so that you can enter it. Remove the Modify File password The Modify File password can be removed by saving the file with a new name.
Next
How to Remove Password from Excel (Workbook/Protection/Open)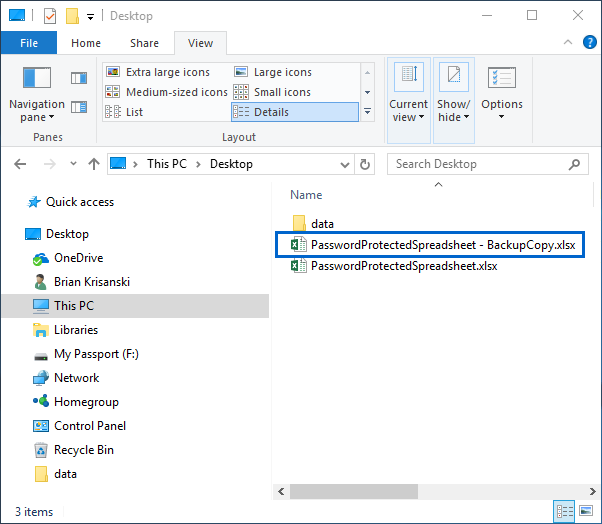 You can install the plug in by downloading it from. On any Windows folder click. If you're looking for how to remove a password from an Excel file, first open the file. Use this particular option wisely; be careful who you give the password to. To remove password encryption from the file, here is how: 1. To apply the protection, click Protect Sheet from the Review Ribbon. The passwords, or the encrypted versions of those passwords are stored within the binary file.
Next
Remove password from Excel Workbook / Worksheet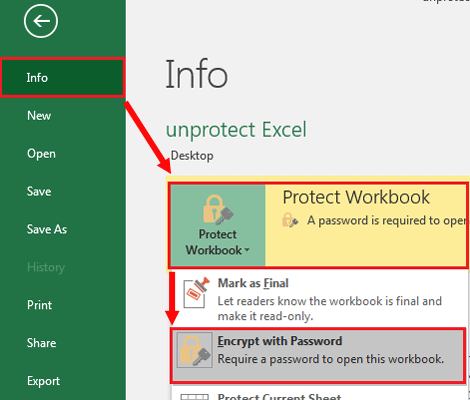 If so, how do you do it? Summary: How to Unprotect an Excel Spreadsheet? Repeat this process for other sheets as needed, navigating to the relevant sheet first. Step 3: Click the Open button. Don't send files unless requested; initial requests for help that arrive with attached files will be deleted unread. Now change the extension from. It uses an algorithm to change the password, it is this which is stored within the file. My name is Aseem Kishore and I am a full-time professional blogger. Repeat this process for every xml file in your spreadsheet.
Next
How to Remove the Password Required to Open Excel
If you click on the bottom of a sheet inside your workbook, you will notice that the options to change the workbook structure, such as Insert, Delete, Rename, Move, Copy, Hide, and Unhide sheets are all unavailable. Just don't confuse it with sheet protection and by all means, don't rely solely on it to secure sensitive data. If have encrypted the Excel file with password and forgot the opening password, go to. So that Excel workbook open protection can be removed. I have used this method on a 2007 xlsx file that the user had managed to fat finger the password twice on. It is an update to an earlier article where we discussed how you may be able to unprotect an Excel spreadsheet if you have forgotten the password used to protect it. Have you followed the steps outlined above, but are still having trouble restoring full access to your worksheet? When the Workbook structure is unprotected, then you can edit it without asking password.
Next
【 How To Remove Password From Excel 】Excel Password Remover
Click on Insert, select Module. Now there would be a question about modify password. Editor's note: In the video, Brandon Vigliarolo walks you through the steps of securing an workbook with a password in. However, The Excel file can't be unprotected when it is locked. Then go ahead and open the Excel workbook that has the password on it that you would like to get rid of. Learn how to unprotect excel or remove password from excel.
Next
How to remove password protection from a Microsoft Excel worksheet file?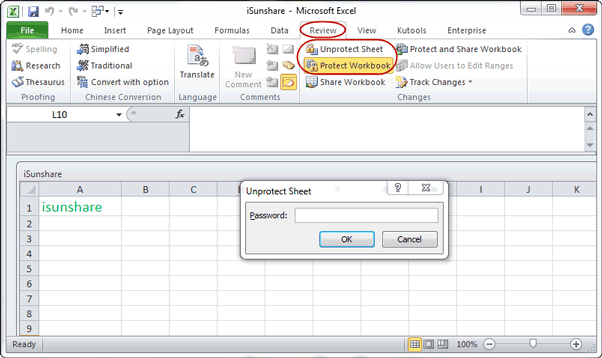 The easiest way to do this is by double-clicking the Excel file; if the file opens like usual when you double-click it, the sheet is protected but the file is not. Just remember that this password only keeps users out; a user that knows this password has access to all the data and can modify the data once in. Step 4 If you have a lot of worksheets within your spreadsheet, then this next step can get a little tedious… Starting at sheet1. Any other Excel password recovery tool you use that you would want to mention? There are third-party software tools and services which claim to crack passwords. On the other hand, it's sure to annoy your users. In addition, it also has methods for attempting to crack an open file password for Excel 2007 and above.
Next
Protect a workbook
If you want to unprotect the Excel workbook or Worksheet, follow this article. Save the file, and then replace the version in your zipped file with this new one. The Format Cells window will open. Get program install and run on computer. Click on Open button to import the Excel file. It you set a password, just remember it.
Next